Most of Cherry Audio's plugins* are not compatible with Garageband under MacOS 12 (MacOS Monterey) on computers with the Intel chip. 
On Macs with the M1 chip, you are offered an option to lower the security setting for Garageband and that will correct the issue.
Example of a typical error message from Garageband under MacOS 12.x: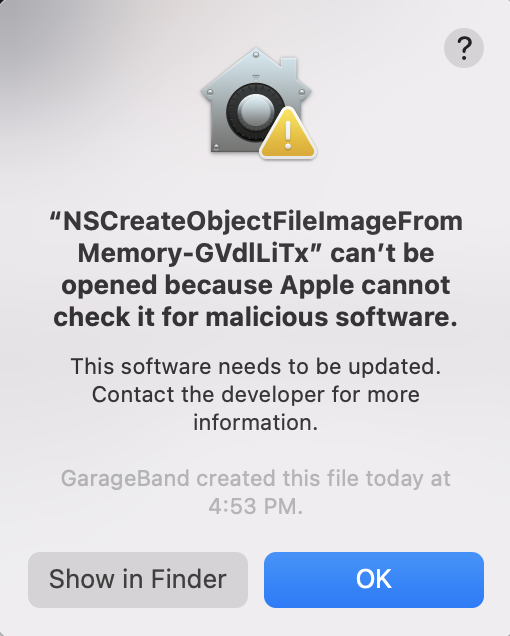 *Voltage Modular does not have this issue.