Depending on your default settings on macOS Ventura, you may need to grant permission for an installer to run from the downloads folder. If you receive the following error, please read the solution below to resolve the issue.
The installation failed.
The Installer encountered an error that caused the installation to fail. Contact the software manufacturer for assistance.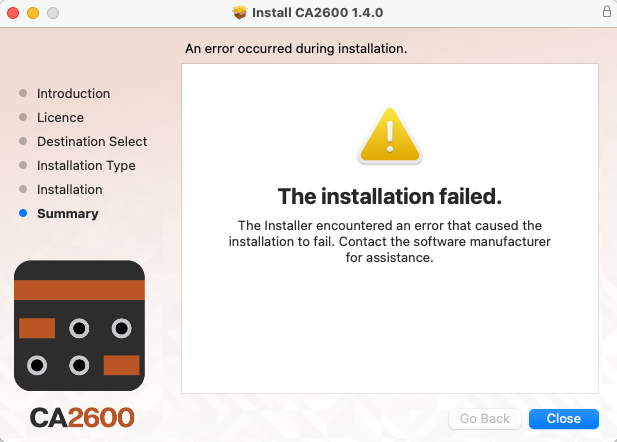 You can grant permission for installers to access the downloads folder through macOS System Settings > Privacy & Security > Files and Folders > Installer > Downloads Folder (enable).